This Story Brought To You By
Hometown Foodie – Which Vital Wheat Gluten Is Best?
Ellen Britt for (CNT) City News And Talk #foodie-all | http://CityNewsAndTalk.com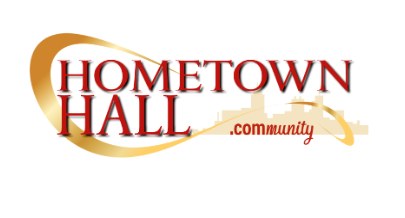 I've written in past columns here on Hometown Foodie about my love affair with plant based BBQ brisket made with vital wheat gluten. Now if you are gluten senstive or allergic or have a wheat allergy or intolerance, then obviously this is not going to be suitable.
But if you don't and you can eat gluten, which is found in all wheat based products, then you can use vital wheat gluten to make a wonderfully safisfying meat-like brisket that's so good, even the die-hard meat eaters will be asking you to make it again!
But here's the thing. Vital wheat gluten is expensive. The most popular brand is Bob's Red Mill. They make a wonderful assortment of all kinds of things us plant based foodiesn love and the great quality of their vital wheat gluten is no exception…except for sticker shock when you go to pay for it!
But I'm happy to report that I have found and tested another great brand which seems to be completely equal in quality and best of all…
I got four whole pounds of Anthony's from Amazon for what I paid for just 22 ounces of Bob's Red Mill. So, grab yourself a bag of Anthony's Vital Wheat Gluten and you're good to go. Let's eat y'all…!

&nbsp&nbspMarch 06, 2021 at 14:29

&nbsp&nbspMarch 05, 2021 at 18:13

&nbsp&nbspMarch 05, 2021 at 18:09

&nbsp&nbspMarch 05, 2021 at 18:09

&nbsp&nbspMarch 05, 2021 at 18:09

&nbsp&nbspMarch 05, 2021 at 18:09

&nbsp&nbspMarch 05, 2021 at 18:09

&nbsp&nbspMarch 05, 2021 at 18:00

&nbsp&nbspMarch 05, 2021 at 17:47

&nbsp&nbspMarch 05, 2021 at 17:38

&nbsp&nbspMarch 05, 2021 at 17:02

&nbsp&nbspMarch 05, 2021 at 16:52

&nbsp&nbspMarch 05, 2021 at 00:42

&nbsp&nbspMarch 05, 2021 at 00:41

&nbsp&nbspMarch 05, 2021 at 00:40

&nbsp&nbspMarch 05, 2021 at 00:39

&nbsp&nbspMarch 05, 2021 at 00:38

&nbsp&nbspMarch 04, 2021 at 23:48

&nbsp&nbspMarch 04, 2021 at 17:16

&nbsp&nbspMarch 04, 2021 at 17:15

&nbsp&nbspMarch 04, 2021 at 17:14

&nbsp&nbspMarch 04, 2021 at 17:13

&nbsp&nbspMarch 04, 2021 at 17:10

&nbsp&nbspMarch 04, 2021 at 17:09

&nbsp&nbspMarch 03, 2021 at 23:09