This Story Brought To You By
Hometown Foodie – The Lowly Rutabaga
Ellen Britt for (CNT) City News And Talk #foodie-all | http://CityNewsAndTalk.com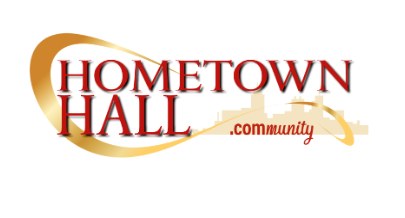 I have this craving for…
no, it's not what you think. Not chocolate or ice cream or cookies or even potato chips. Although I do like all of those!
Here's where you get to find out that I am a true Southerner, because my craving is for…
rutabaga!
Now some of you good folks may not even know what a rutabaga is, and others of you may be cringing at the thought (but that's only becuase you haven't had rutabaga cooked properly!)
Many people think rutabagas are overgrown turnips, but they are only partially correct. This hybrid between a wild cabbage and a turnip was actually developed in the 17th century.
They have that slight bitterness associated with the cabbage family and also, some people do not like the smell of rutagabas as they are cooking.
But done right, which means long, slow cooking in my book, rutabagas are savory-sweet, rich tasting and have a much lower carb content than potatoes.
Rutabagas come covered with a waxy exterior, so they can be a bit tough to peel. They are in season right now and are at their best in the dead of winter. I haven't cook a rutabaga in awhile and will be making some this weekend, so I'll let you know how it goes. Let's eat y'all…!

&nbsp&nbspMarch 06, 2021 at 14:29

&nbsp&nbspMarch 05, 2021 at 18:20

&nbsp&nbspMarch 05, 2021 at 18:13

&nbsp&nbspMarch 05, 2021 at 18:09

&nbsp&nbspMarch 05, 2021 at 18:09

&nbsp&nbspMarch 05, 2021 at 18:00

&nbsp&nbspMarch 05, 2021 at 17:49

&nbsp&nbspMarch 05, 2021 at 17:47

&nbsp&nbspMarch 05, 2021 at 17:02

&nbsp&nbspMarch 05, 2021 at 16:52

&nbsp&nbspMarch 05, 2021 at 12:09

&nbsp&nbspMarch 05, 2021 at 00:41

&nbsp&nbspMarch 05, 2021 at 00:40

&nbsp&nbspMarch 05, 2021 at 00:38

&nbsp&nbspMarch 04, 2021 at 23:48

&nbsp&nbspMarch 04, 2021 at 17:56

&nbsp&nbspMarch 04, 2021 at 17:29

&nbsp&nbspMarch 04, 2021 at 17:16

&nbsp&nbspMarch 04, 2021 at 17:15

&nbsp&nbspMarch 04, 2021 at 17:14

&nbsp&nbspMarch 03, 2021 at 23:16

&nbsp&nbspMarch 03, 2021 at 23:10